Deputy Mayor Cr Steve Cramer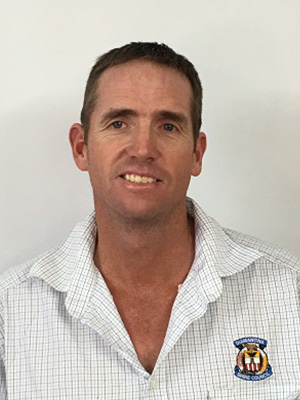 Born in Glen Innes, NSW, in 1976 to Philip and Moira Cramer, Steve is the third out of four children. Steve completed primary school at Glen Innes State School before attending secondary schooling at Glen Innes High School.
On leaving school, Steve attended Longreach Agricultural College then went on to work at S. Kidman & Co.'s Sandringham Station as a ringer. Here he met Jeena Kleinschmidt who came to work as a governess. After Sandringham, they moved to Peak Crossing while Steve worked in the stockyards at the meatworks at Dinmore and broke in horses on the side.
When Steve and Jeena married in 1999, they rejoined S. Kidman & Co and moved to Morney Plains, Windorah as Head Stockman for 18 months, then up to Ruby Plains Outstation Sturt Creek, in the Kimberleys of Northern Western Australia. After seven years running Sturt, Steve was relocated to Glengyle Station in December 2007.
Steve and Jeena have four children - Cody, Bridey, Beau, and Jack.
This is Cr Steve Cramer's second term as Councillor.