Council Information
Council Departments
---
Chief Executive Officer
Leon Love
Commenced employment in October 2013.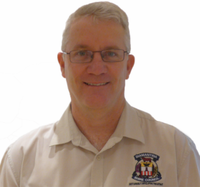 Leon joined Council as CEO in October 2013 and has extensive experience in Queensland local government having worked in various Councils over the past 28 years in Toowoomba, Roma, Normanton and Mundubbera.
Assisting Council to maintain and improve the communities infrastructure and services in a sustainable way is Leon's key focus in addition to seeing the continued sealing of Main Roads.
The unique and diverse landscapes and friendly residents make the Diamantina an enjoyable place to live and work.
Married to Allison, together they have five children who love nothing more than to get back to Bedourie
---
Deputy CEO
Cassie White
Commenced employment in January 2018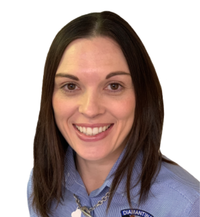 Cassie joined the Diamantina Shire and Bedourie community in January 2018, accompanied by her partner Mick and daughter Isla.
Cassie hosts 18 years industry experience, is an Associate CPA member and holds a Bachelor of Commerce with a dual degree in Advanced Accounting and Management Law. In early 2018 Cassie was recognised by the LGMA as one of the most successful young members of Local Government and is an active member and advocate with the LGFP as the Junior Vice President.
Cassie has a passion for remote and rural Local Governments and enjoys the challenges and learning experiences that come with rural and remote placements. Prior to joining DSC Cassie successfully ran her own local government financial consulting business for 5 years before making the lifestyle change and transitioning back to employment within local government.
---
Infrastructure Manager
Trevor Stewart
Commenced employment in August 2011.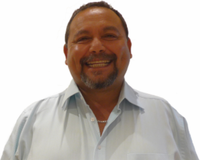 Trevor started with the Diamantina Shire Council in January 1983 as a labourer and plant operator then became Works Foreman 1992.
In 1996 he became Works Overseer before leaving the Shire in July 2001 to work for a civil construction company in Toowoomba. One of Trevor's biggest achievements when working for the company was being made foreman in charge of the civil works on the multi-story carpark at the Brisbane International Airport.
Trevor returned in 2011 as Works Manager.
He has three children, two of whom went to primary school in both Bedourie and Birdsville.
---
Community Sustainability Manager
Stephen Schwer
Commenced employment in June 2020.
---
Governance and Environment Manager
Amanda Schnitzerling
Commenced in position in September 2019.
Amanda started working for Council in March 2014 as Executive Assistant. She lives in Bedourie with her partner Dave Roberts, who works for Council as Facilities Maintenance Coordinator.
Coming from Maryborough on the the east coast, the move to the Diamantina was both exciting and challenging but Bedourie is now proudly called Home.
Amanda holds a Bachelor of Business - Accounting and worked for the Queensland University of Technology as a Project Manager for 17 years.