Council Information
Council Departments
---
Chief Executive Officer
Leon Love
Commenced employment in October 2013.
Leon joined Council as CEO in October 2013 and has extensive experience in Queensland local government having worked in various Councils over the past 28 years in Toowoomba, Roma, Normanton and Mundubbera.
Assisting Council to maintain and improve the communities infrastructure and services in a sustainable way is Leon's key focus in addition to seeing the continued sealing of Main Roads.
The unique and diverse landscapes and friendly residents make the Diamantina an enjoyable place to live and work.
Married to Allison, together they have five children who love nothing more than to get back to Bedourie.
---
Infrastructure Manager
Trevor Stewart
Commenced employment in August 2011.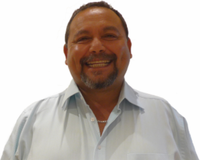 Trevor started with the Diamantina Shire Council in January 1983 as a labourer and plant operator then became Works Foreman 1992.
In 1996 he became Works Overseer before leaving the Shire in July 2001 to work for a civil construction company in Toowoomba. One of Trevor's biggest achievements when working for the company was being made foreman in charge of the civil works on the multi-story carpark at the Brisbane International Airport.
Trevor returned in 2011 as Works Manager.
He has three children, two of whom went to primary school in both Bedourie and Birdsville.
---
Community Sustainability Manager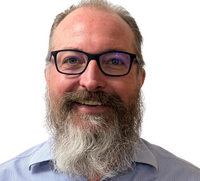 Stephen Schwer
Commenced employment in March 2020.
Stephen's background is in economic development, specifically in the tourism and hospitality sector. This is Stephen's first government role, having worked previously in the for profit and not for profit sectors. With qualifications in education, tourism, business and project management, he is keen to be an agent for the growth of the Diamantina economy and population.
Gardening is Stephen's passion outside of work, and one of the motivations for moving to the Diamantina was the soil, abundance of water and growing conditions of the region.
---
Governance and Compliance Manager
Ronald Fenner
Commenced employment in September 2021.
Ron has extensive experience in senior Local Government Management roles, more recently on Cape York and prior to that in Central Queensland and has a Bachelors' degree from University of Southern Queensland.
Ron's focus is on providing good governance systems in order to assist council in better managing its affairs.
He enjoys the outdoor lifestyle remote councils provides.