Mission Statement and Values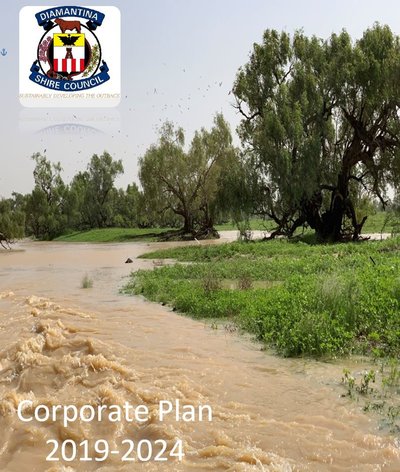 Our Mission
Diamantina Shire Council's mission is to serve and advocate on behalf of the Shire community and to provide residents and visitors with continually improving services and infrastructure, which are socially, economically and environmentally sustainable, in order to further enhance the quality of life.
Our Core Values
Innovation and Continuous Improvement
Council and staff seek to overcome challenges and take advantage of opportunities through a commitment to innovation. Through innovative thinking and constant review of our practices and approach, we are continually improving our performance and service delivery.
Quality
Council is committed to ensuring quality output by providing the organisation with resources which facilitate excellence in performance, commitment and service delivery.
Accountability
Council has a responsibility to the residents and ratepayers of the Shire to be inclusive and responsive to their views and needs and to communicate effectively.
Teamwork
We recognise the importance of maintaining a creative and responsive work environment in which the community, councillors, management and staff, work constructively together in a spirit of teamwork, trust, and loyalty.