Jobs Available with the Australian Bureau of Statistic - Census 2021
Jobs Available with the Australian Bureau of Statistic
The Australian Bureau of Statistics (ABS) 2021 Census of Population and Housing is currently seeking highly motivated candidates with strong communication and stakeholder engagement skills to join our Census team.
Remote Area Management Team Leaders are responsible for managing the collection in a workload area that may include one or more discrete Aboriginal or Torres Strait Islander communities, regional towns, other dwellings such as pastoral properties, mining camps, road-houses, and national parks in remote or very remote areas.
With support from the Census Operations Manager you will lead a small team (up to four members) undertaking census collection activities. You will be responsible for conducting daily quality checks to ensure forms are completed and monitor the progress of your team's workload.
Key responsibilities for Remote Area Mobile Team Leaders include:

· Review your workload and finalise the Remote Area Management Team plan
· Lead and manage a small team
· Undertake quality assurance processes
· Recruit and train field staff within communities, pastoral stations, roadhouses etc.
· Manage and keep secure all recruitment, payroll and WHS forms
· Manage and keep secure all census forms
· Manage and keep secure the electronic device
· Support the Census Operations Manager as required
· Conduct quality review processes of forms with the assistance of field staff
· Return completed forms to the ABS
To find out more information about the roles and to apply click on the following link: https://abs.nga.net.au/?jati=B2A5B458-55B3-6DC9-EEDC-BF31ADE3FAED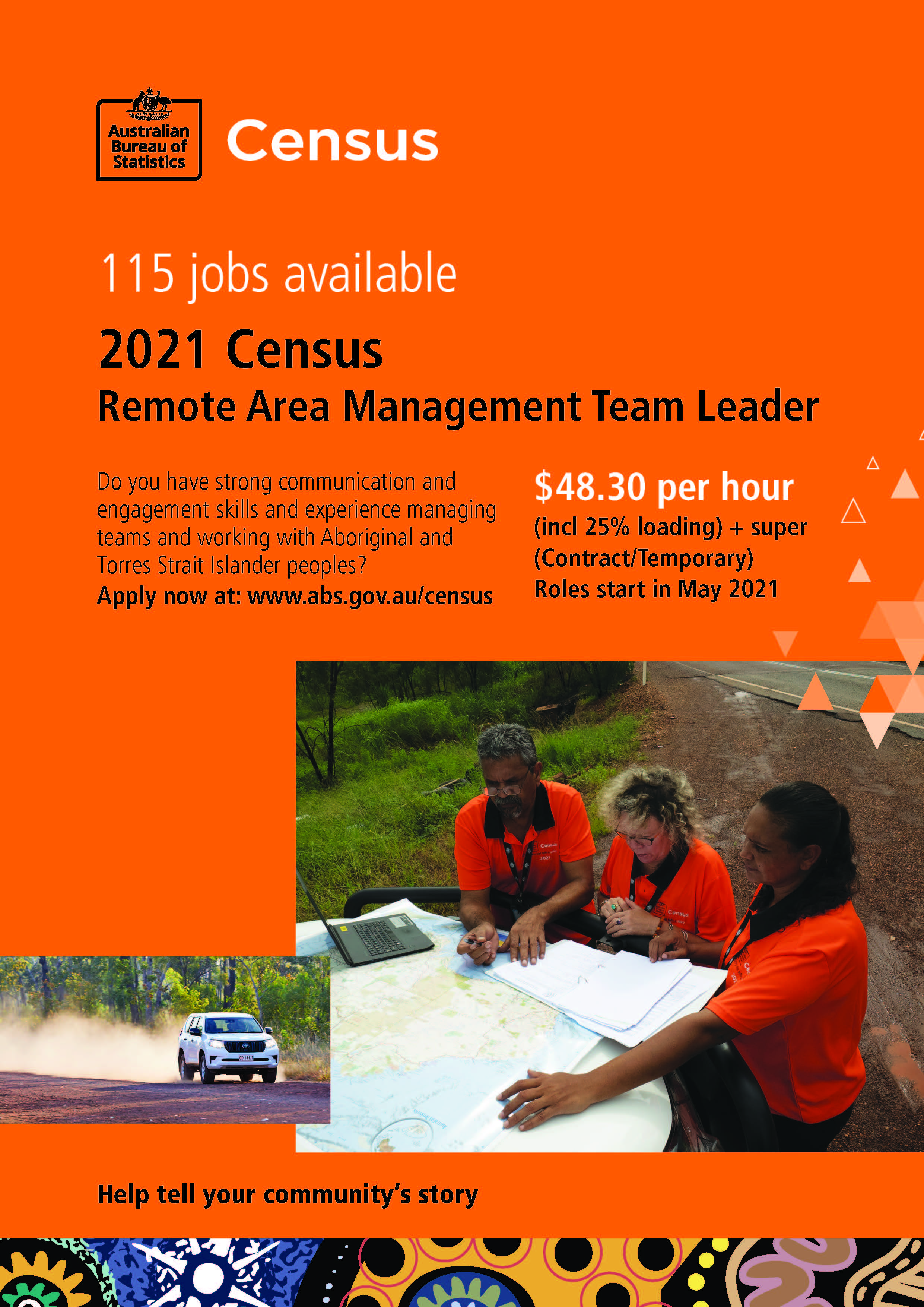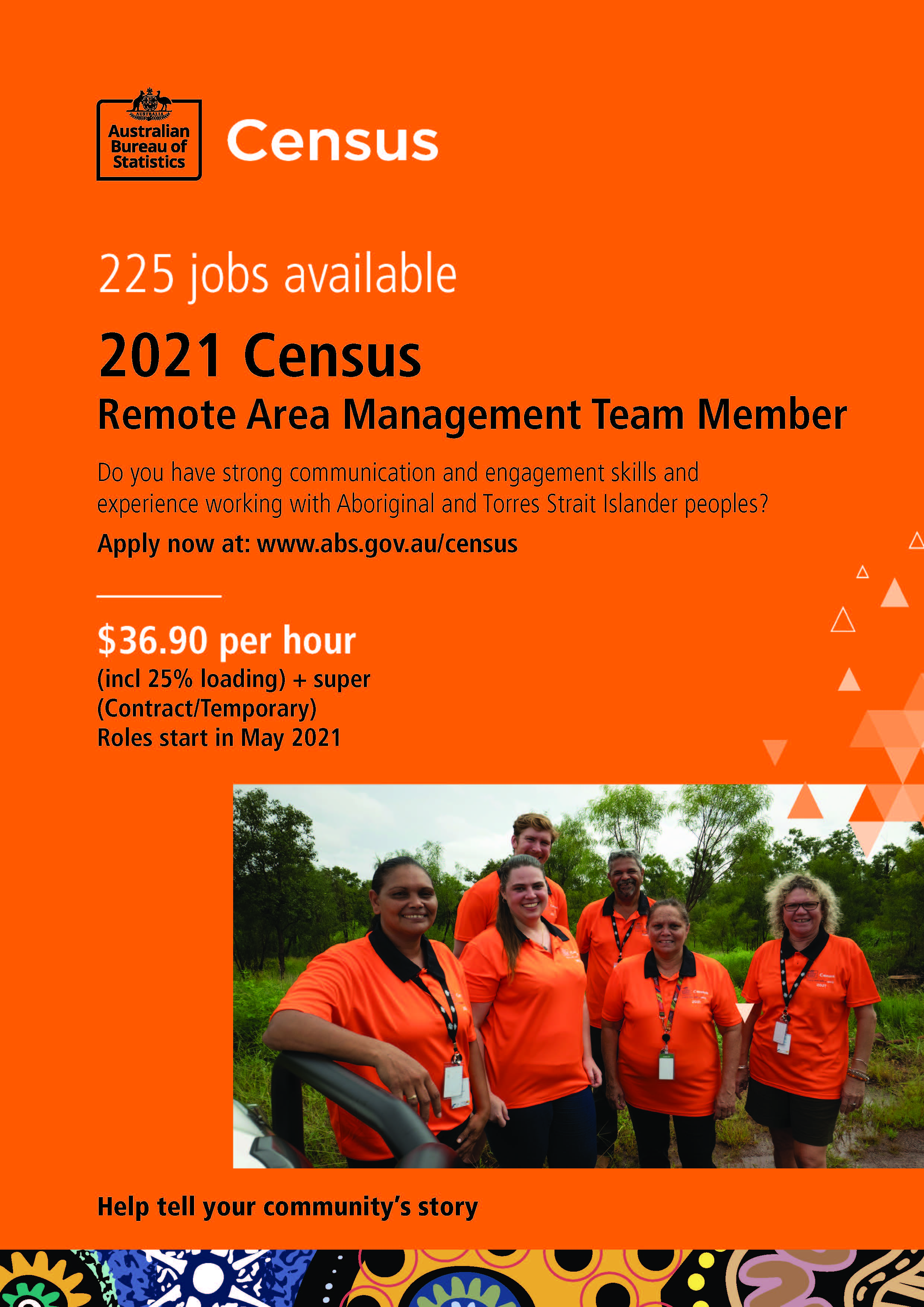 Census 2021