Diamantina Airborne Gravity Gradiometry Survey
Please be advised, the previously communicated airborne survey due to commence late June, will now start Friday / Saturday (24th / 25th July) for a period of approximately 3.5 weeks.
If you have aerial mustering or other activities that could result in shared airspace, please advise via email to
gdgaus.flightops@angloamerican.com
so we can communicate to our contractor. If there are questions or concerns please contact via email, or if urgent my mobile number is below.
Anglo American Exploration (Australia) Pty. Ltd. apologise for the delay in commencing the airborne survey and extend their thanks for your support.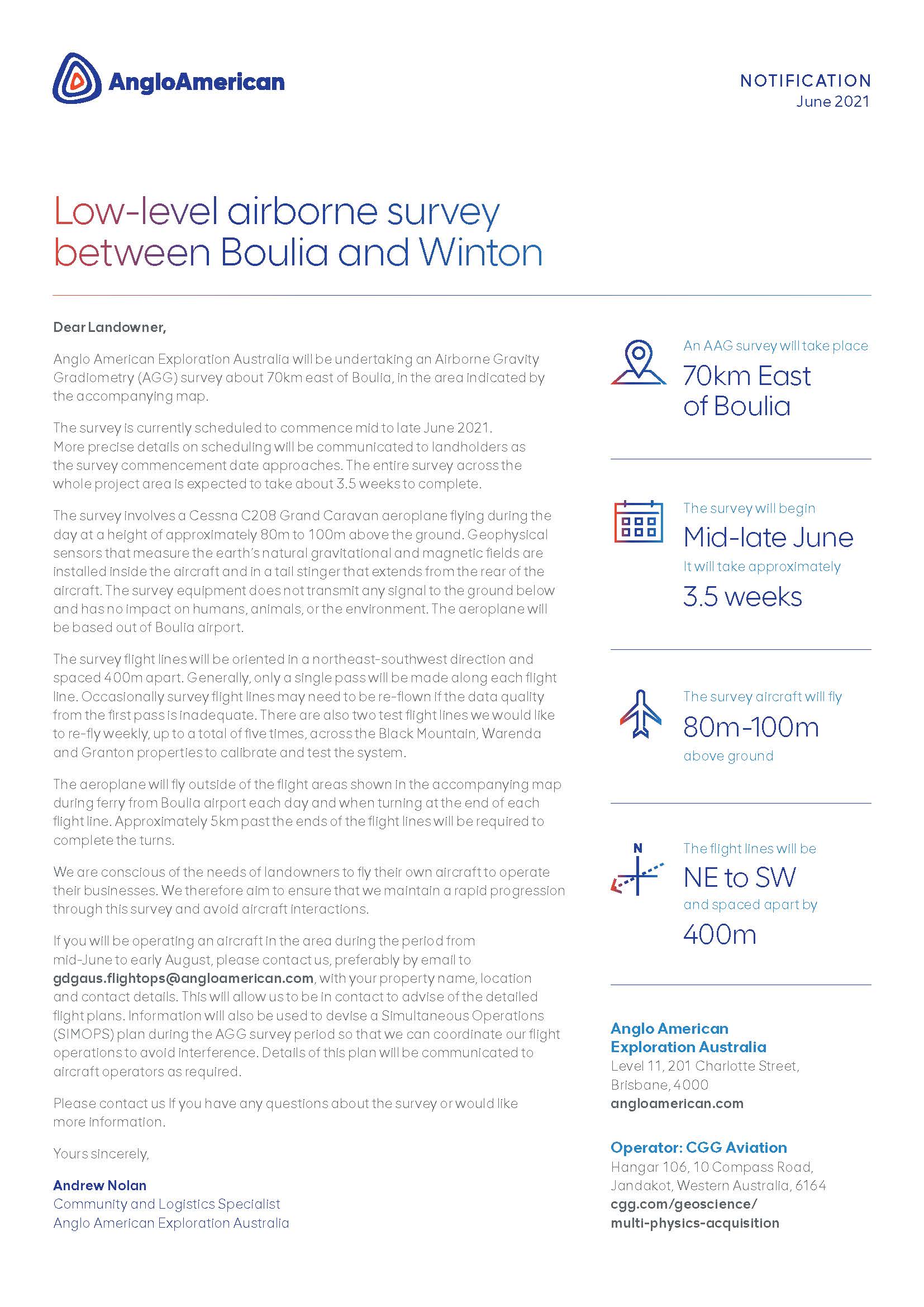 Boulia and Winton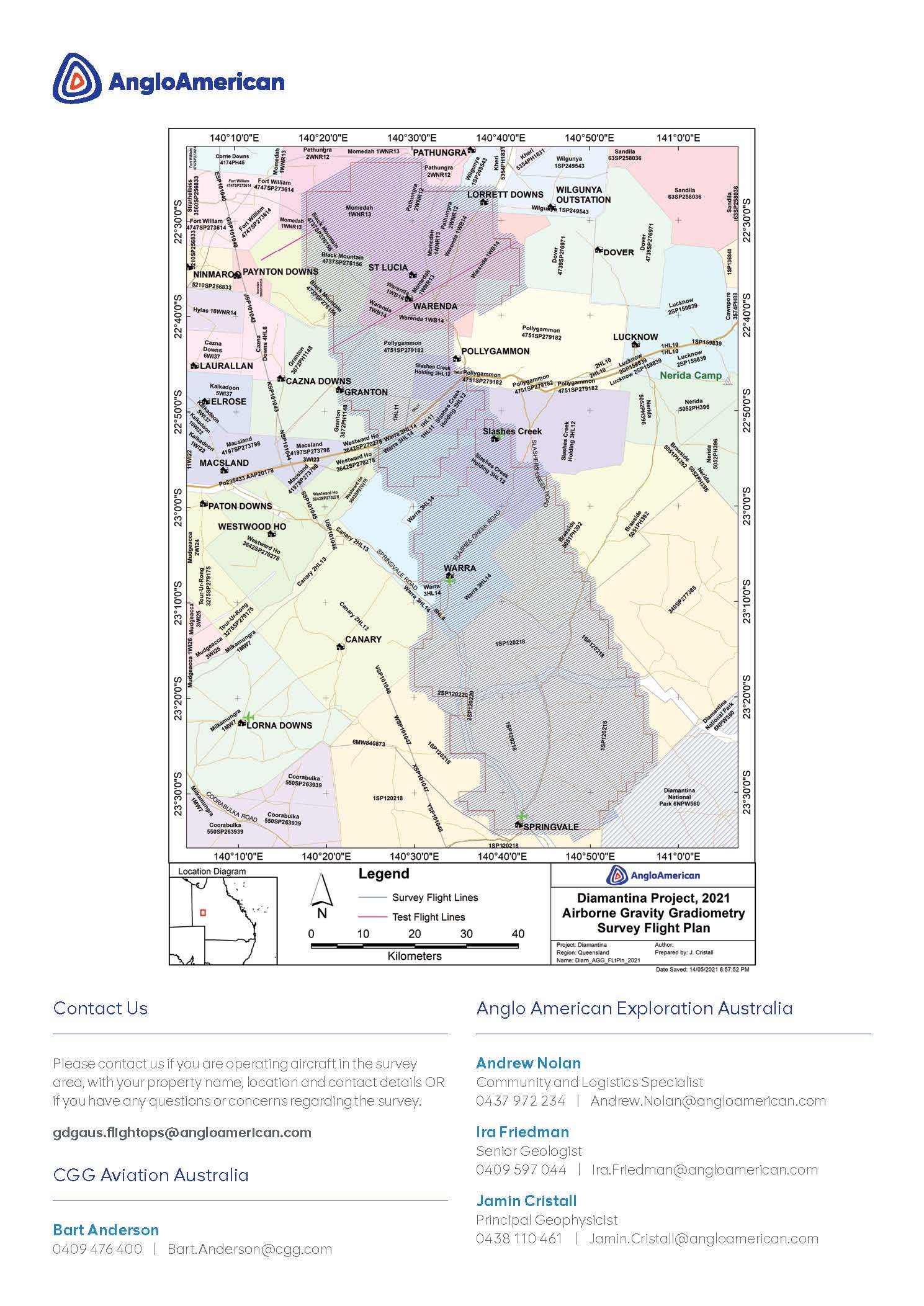 Diamantina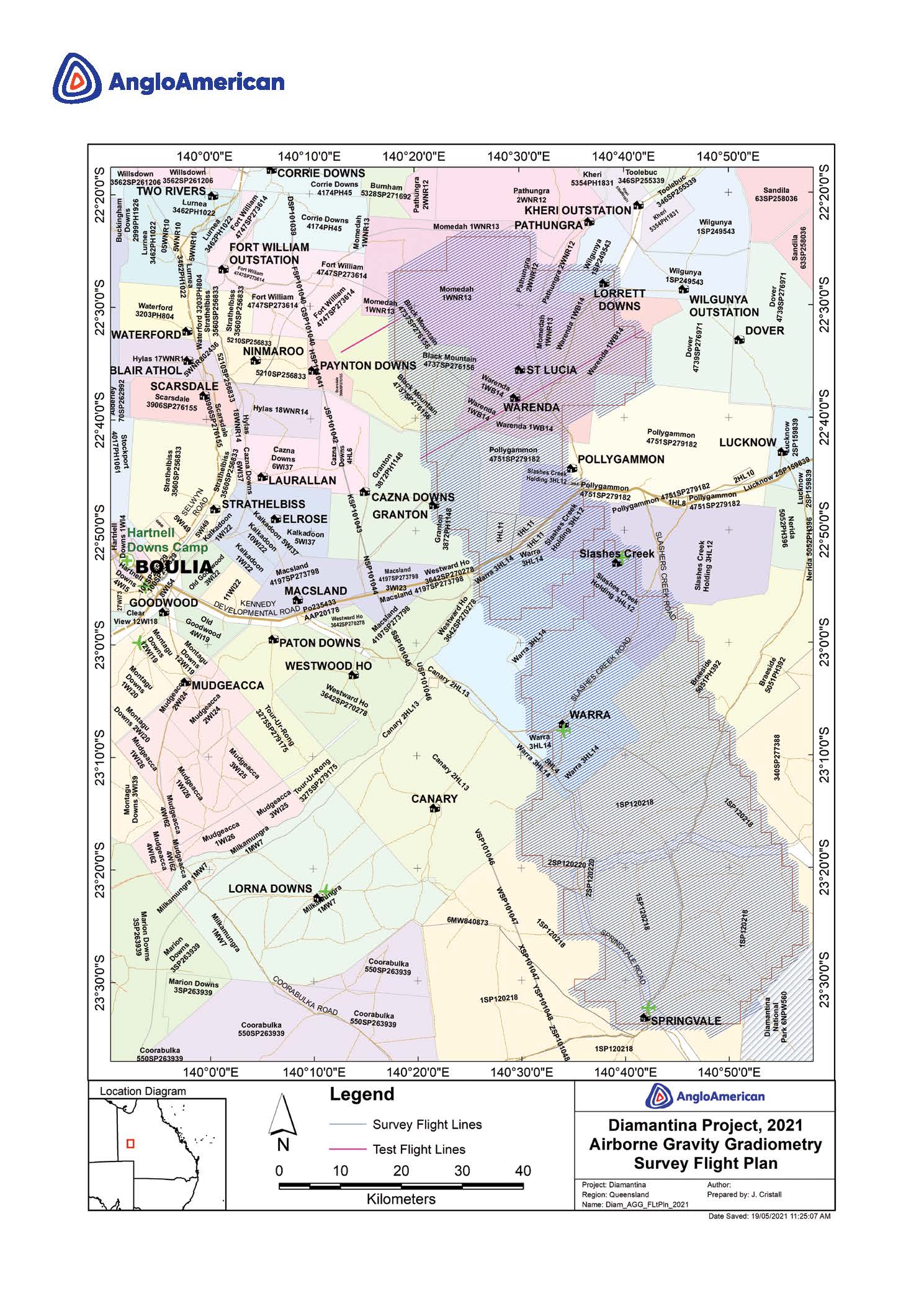 Diamantina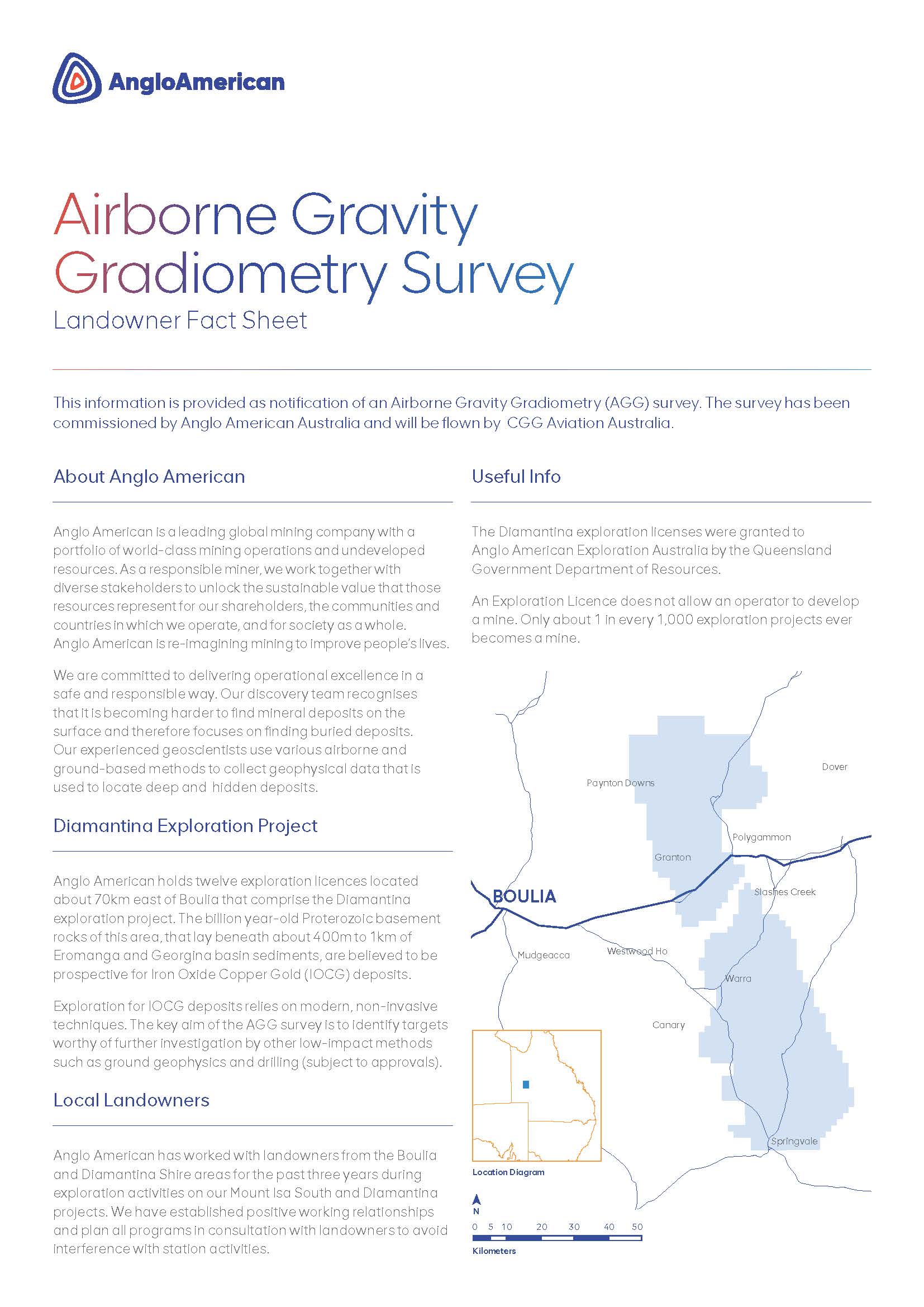 Landowner Factsheet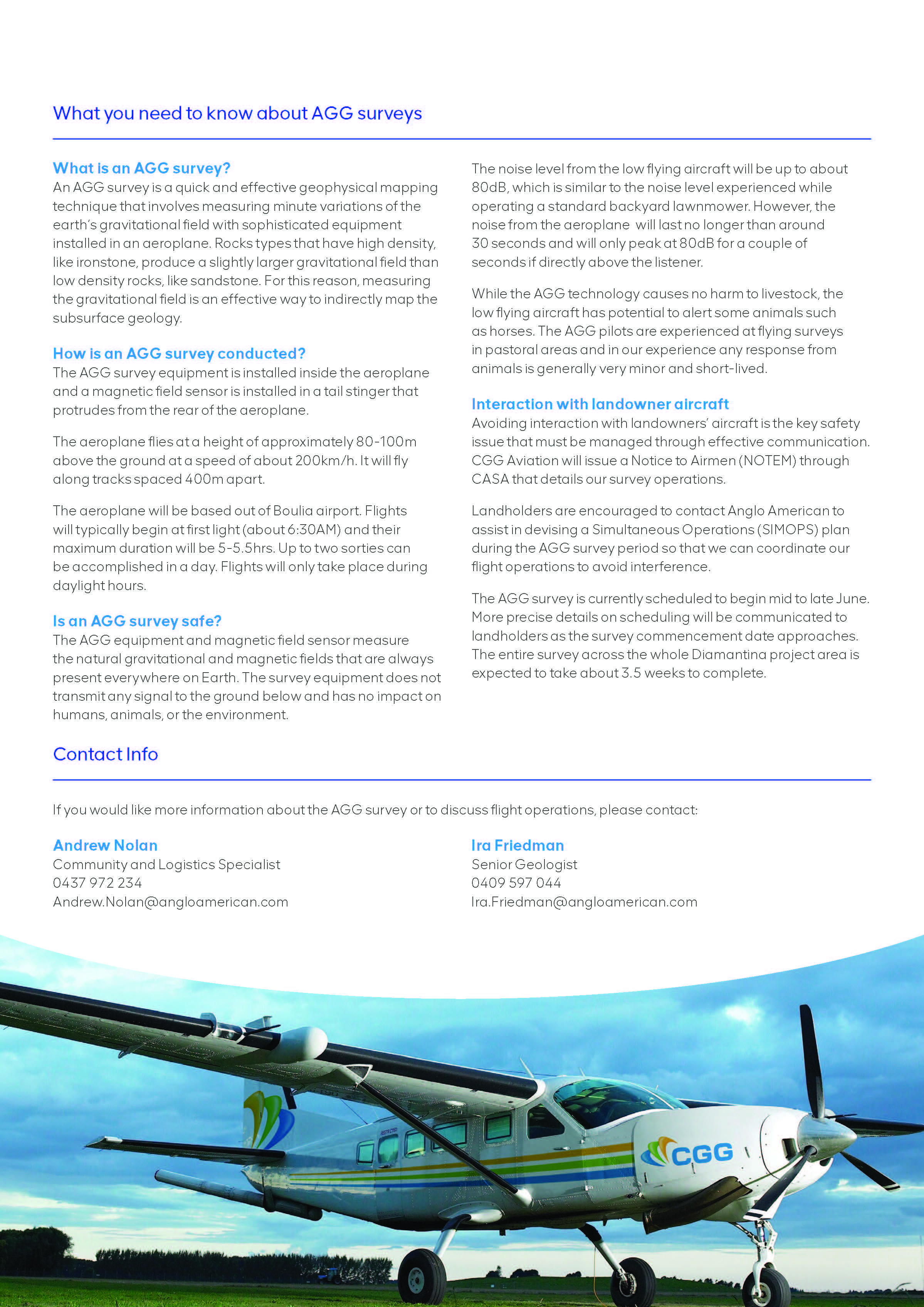 Landowner Factsheet