The census is the largest and most significant statistical event in Australia and is run by the Australian Bureau of Statistics (ABS). Every person must complete the census, although some personal questions are not compulsory.
When you need to complete the Census
Census night is on Tuesday 10 August 2021.
In early August, we will send you instructions on how to take part.
This year you can complete your Census as soon as you receive your instructions, if you know who will be home on Census night. This is different to past years when you had to fill in your form on Census night.
Census staff will be working in remote communities. They can do face to face interviews with people living there between July and August 2021.
Key dates
From early August 2021 - Households will start receiving their Census instructions
10 August 2021 - Census night
Mid-August 2021 - Reminder letters delivered to households that have not responded
Late August 2021 - Field staff start visiting households that have not responded
June 2022 onwards - Release of 2021 Census data starts.
See also: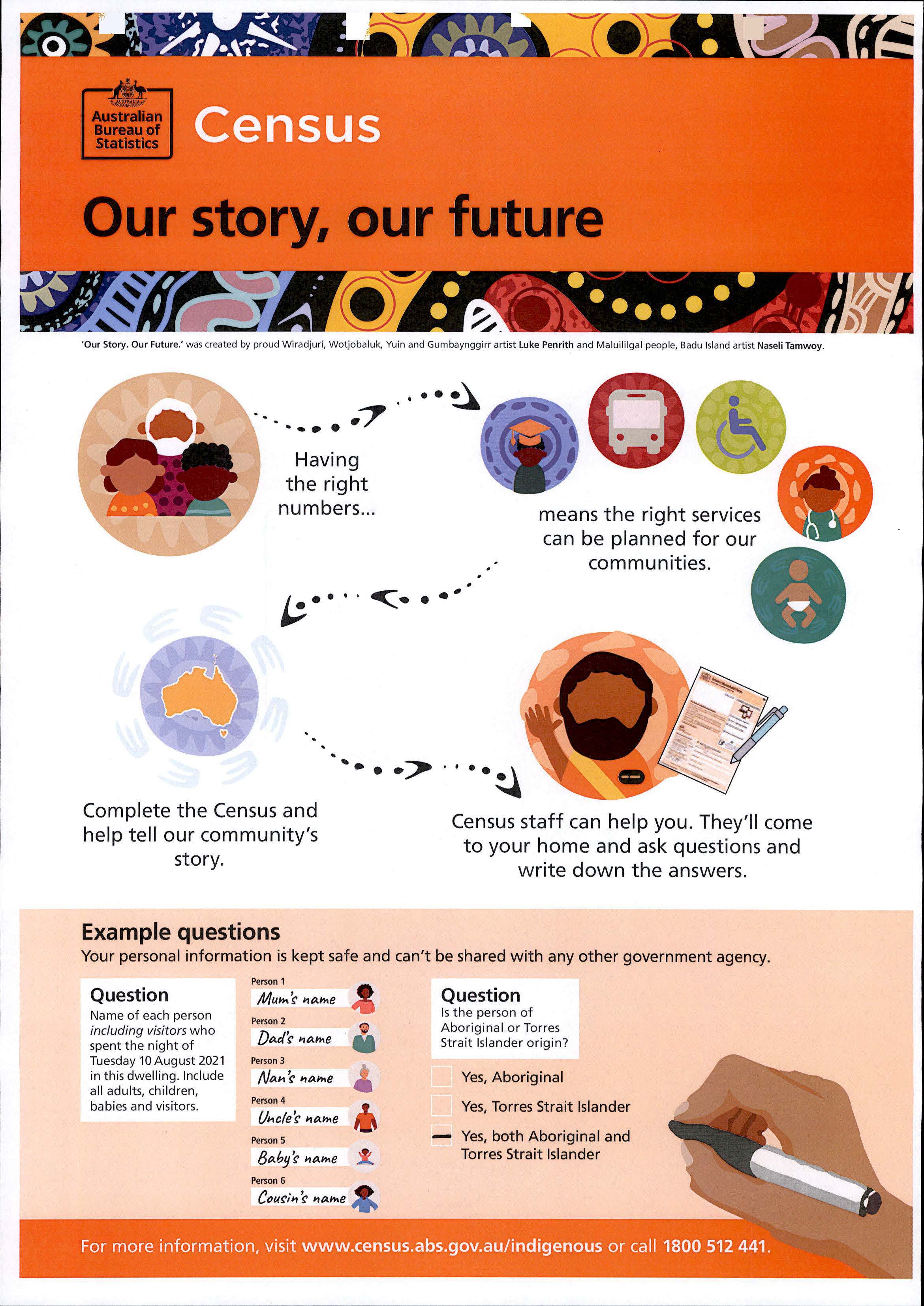 The 2021 census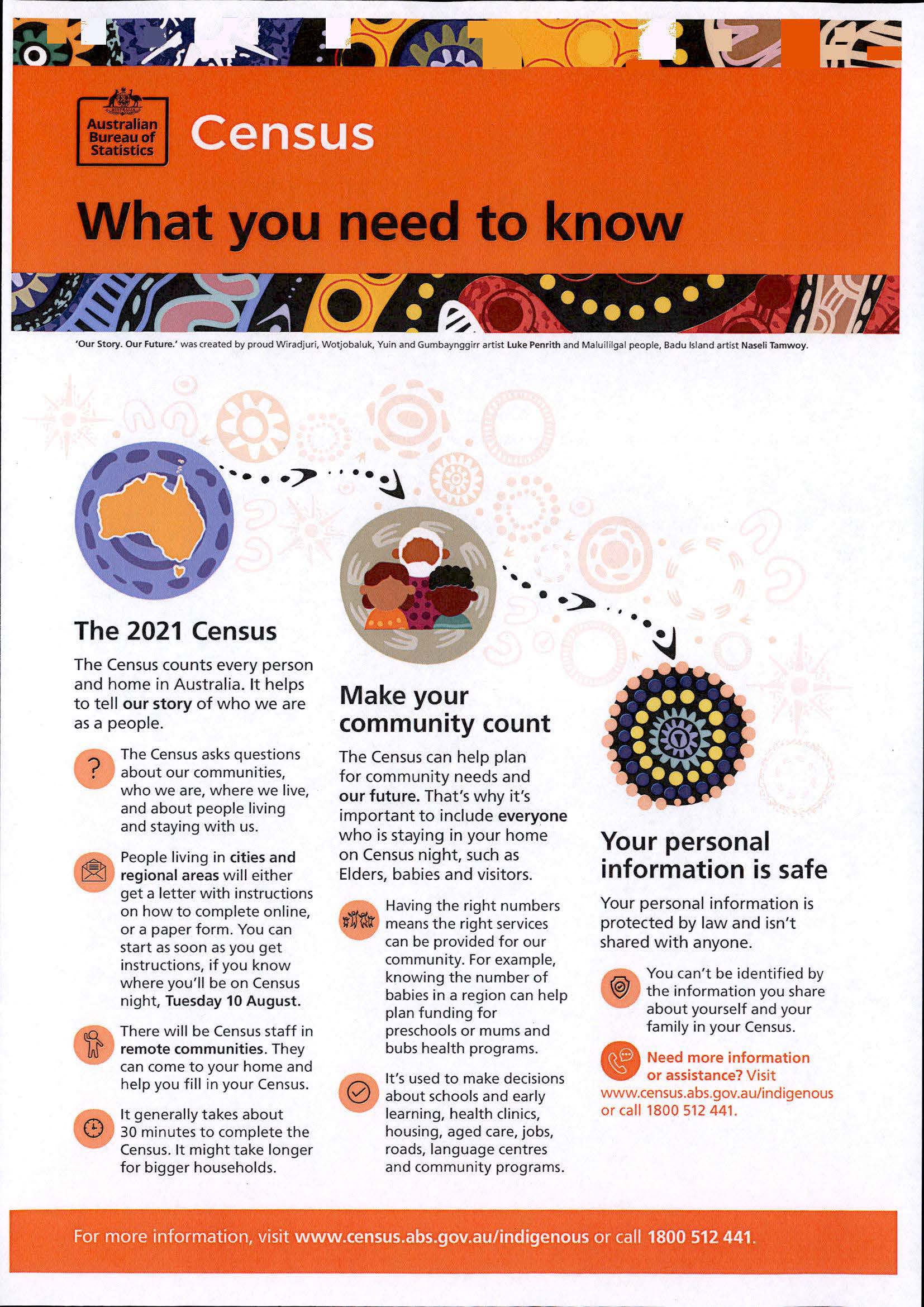 The 2021 census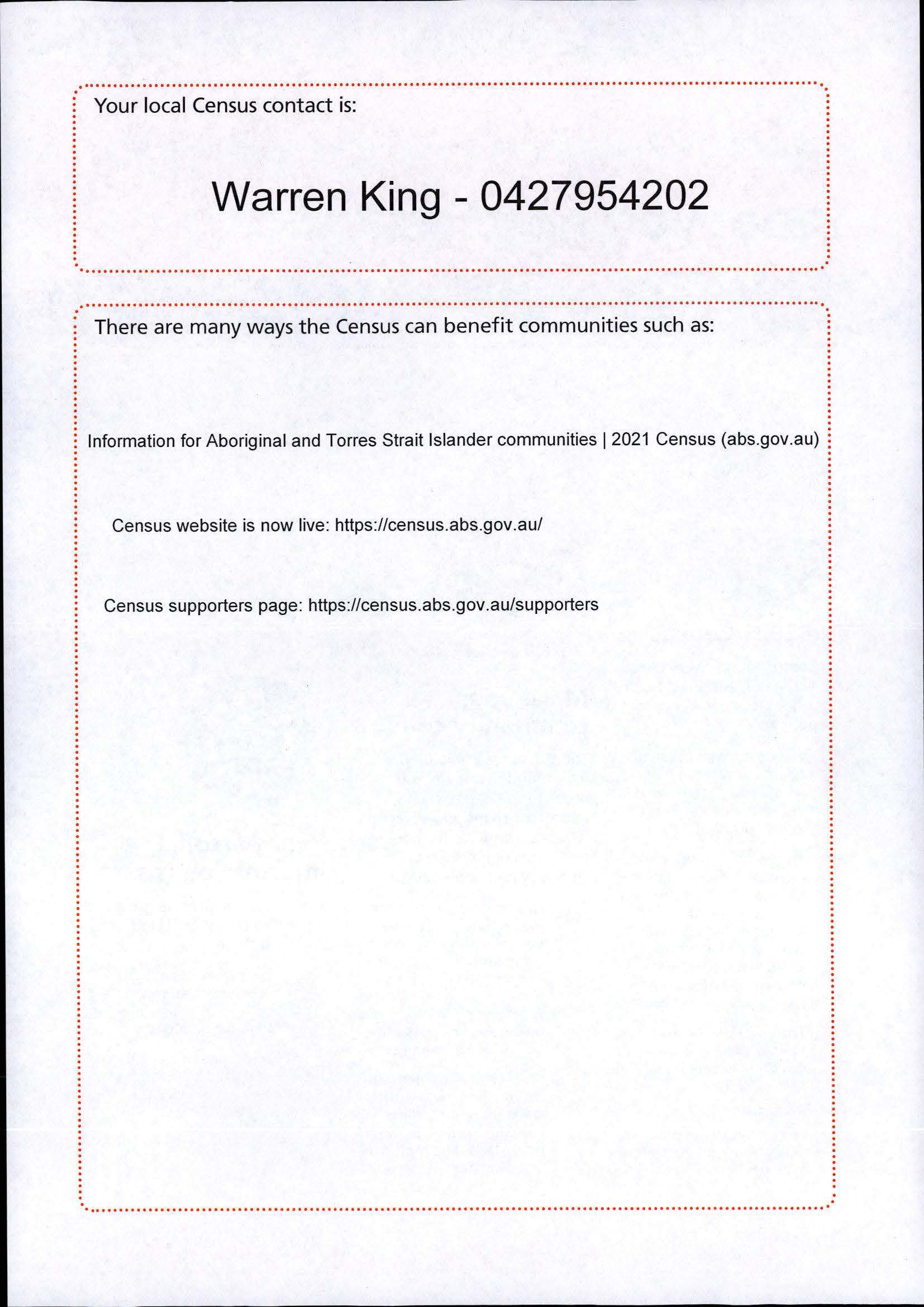 The 2021 census