Single-use Plastic Items Ban Commences 1 September 2021
The supply of single-use plastic straws, stirrers, plates, bowls, cutlery and expanded polystyrene takeaway food containers and cups will be banned in Queensland from 1 September 2021.
The ban applies to all Queensland not-for-profit organisations and businesses. Except those businesses which are exempt so they can continue to support people with disability or healthcare needs.
The ban is part of Queensland's plan to tackle plastic pollution and follows strong support from the community, retailers and industry organisations.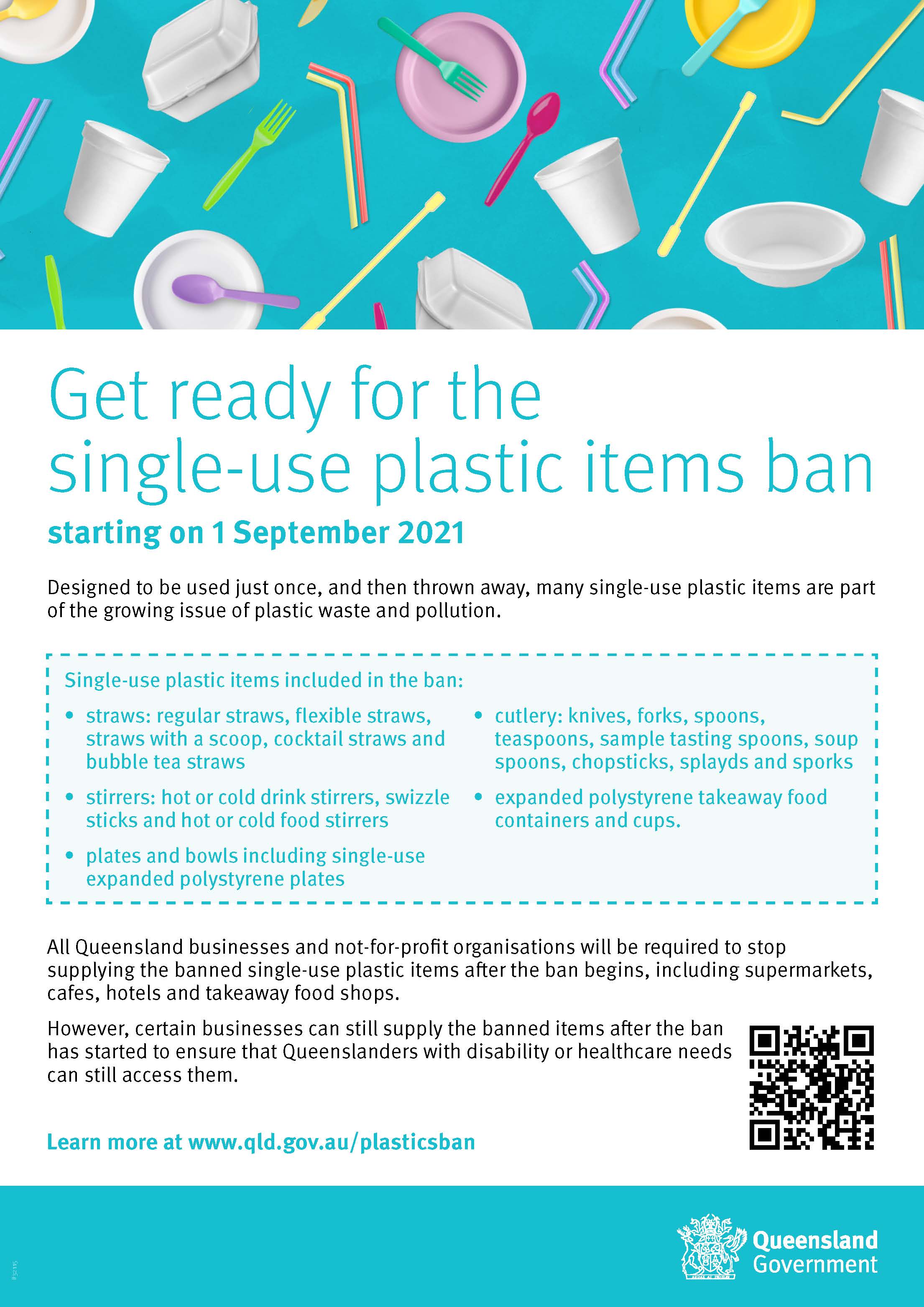 Plastic ban - 1 September